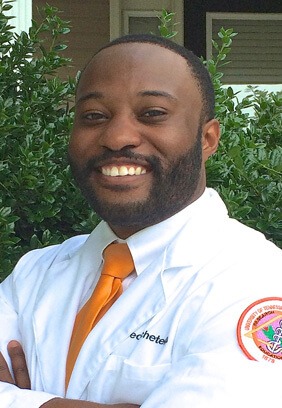 Dr. Amechi Echetebu
Dr. Echetebu grew up in Brentwood, Tennessee, near Nashville. He earned a bachelor's degree in psychology from the University of Tennessee, Knoxville, completing DDS studies at University of Tennessee Health Science Center in Memphis. Dr. Echetebu served residence at the Foundry Dental Clinic in Birmingham, Alabama, through NYU Lutheran. In this Advanced Education in General Dentistry program, the doctor earned certification in sedation and implant dentistry.
While Dr. Echetebu enjoys all aspects of general dentistry, he takes special interest in implantology — placing and restoring dental implants — oral surgery and sedation techniques. At Dental Care of Germantown, he welcomes every opportunity to meet new people and provide the highest level of patient care. He is a member of the American Dental Association and the Tennessee Dental Association.
He met his wife, Andrea, during his dental school years and subsequently moved back to Memphis to marry her. When he is not at the office, Dr. Echetebu enjoys time with family and friends and playing sports.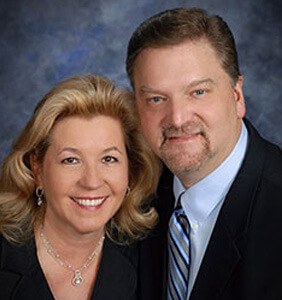 Dr. Donald Walley
Dr. Walley developed a deep respect for the field of dentistry from his father, who practiced in the Memphis area for more than 40 years. Dr. Don Walley has continued this family legacy; he has been in practice for more than 33 years. Dr. Walley graduated from the University of Memphis and earned dental credentials at the University of Tennessee, College of Dentistry. With an unquenchable thirst for learning, he also completed studies at the Pacific Aesthetic Continuum in Cosmetic Dentistry. Doctor Walley has also obtained the designation as a qualified dentist to treat obstructive Sleep Apnea patients with oral appliances.
Dr. Walley is a strong believer in staying abreast of the latest developments in dentistry, bringing the benefits of that current knowledge to his patients. To this end, he maintains active membership in the following professional organizations:
While studying at UT Dental School, Dr. Walley met the love of his life. He and Dr. Glenda Walley married during that time. Both doctors work at Pickwick Family Dental Care. They have two bright sons, one in pharmacy and one who is a teacher and also involved in environmental science.
Dr. Walley serves as a deacon of the First Baptist Church in Counce, Tennessee. He has participated in multiple mission trips to Africa. The doctor is also an accomplished musician and songwriter.
Meet Our Team
Our team at Dental Care of Germantown is dedicated to meeting your dental needs, however possible. If you need restorative care or more enhancing services, our dentists can help. If you want more information on the services offered at our dental office in Germantown, Tennessee, and surrounding areas, including East Memphis, Eads, Cordova, Bartlett and Covington, please call 901-472-7474. We look forward to meeting you and seeing you for a visit with Dr. Donald Walley and Dr. Amechi Echetebu.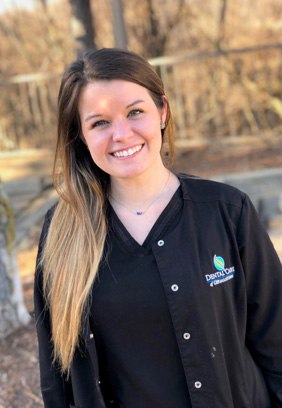 Amber Campbell, Dental Hygienist
Amber came to Dental Care of Germantown in 2017, bringing a love for her chosen career and a big heart for patients. That compassion shows in her work. Amber finds it most rewarding to hear that her gentle manner helped a patient overcome dental anxiety.
She is married, and the couple's days are brightened by the company of three dogs and a cat. Amber loves an adventure — skydiving, traveling or spending time outdoors at Pickwick Lake — or just relaxing with family and friends.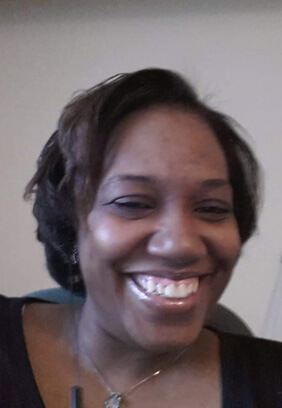 Jakenya, Front Desk
JaKenya brings a broad-based background to the front desk at Dental Care of Germantown. She has held several corporate roles and has an associate degree in medical billing and coding. As a speaker, life coach and author, JaKenya is as passionate about business as she is about life. She is dedicated to motivating, encouraging and inspiring others in every aspect of life. Despite this variety, JaKenya cites working with patients at this practice as one of her favorite positions.
She has a daughter, and they are newcomers to the Memphis area, moving here from Atlanta, Georgia, in 2015.